After realizing that when I try and use my digital camera to take pictures during warmups I get about 1 good shot for every 100. For the game on Sunday I took my video camera and just held it to the glass for all of warmups, hoping I'd catch a good shot, or at least something funny.
I didn't get a ton of great video because 1) I wasn't looking at my camera because I wanted to watch what was going on- I also didn't have the camera pointed in the same direction as my face and) every time a guy got close enough for a good shot I felt like I was being too creeper status and would film something else, haha.
That being said, I caught some funny things but I wish I had video of Duchene totally rocking out. He was strumming his stick like a guitar and singing along to the music, haha.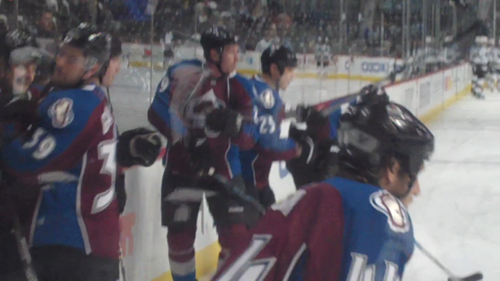 Hendricks was standing to my left and out of nowhere, Galiardicus just smashes into him. I only caught it on the camera because I had been too busy staring at my future second husband Wilson.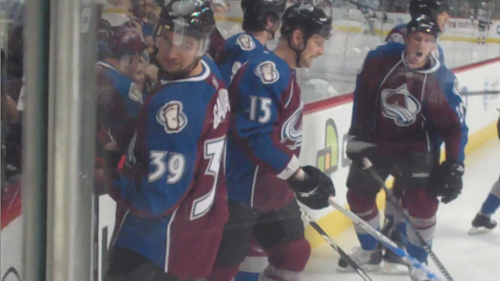 Stoa had a good reaction.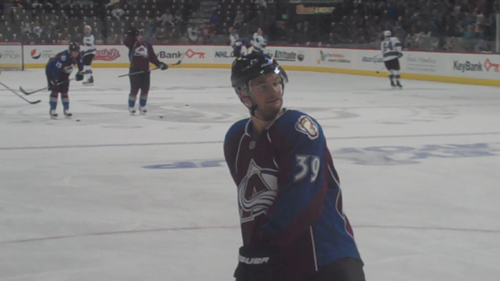 Galiardicus looking... special...
Duchene looking like 4/20 came early.
Don't stick out your tongue at me!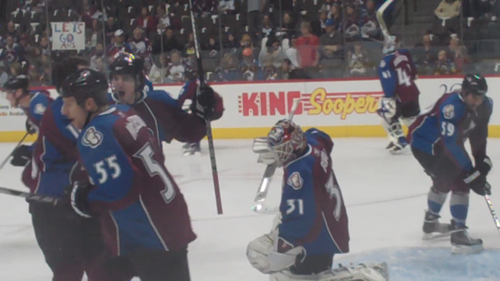 Tucker skated over and sort of bear hugged Dutchy who had that interesting reaction. Yip also has a good face there and I like the general mayhem of the scene.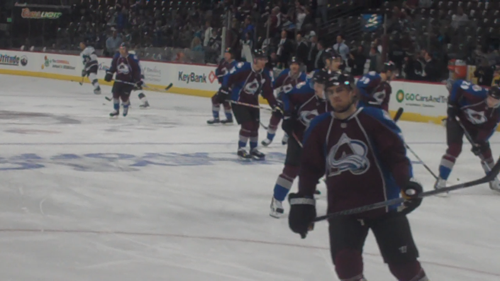 Radar doing a good tough guy face.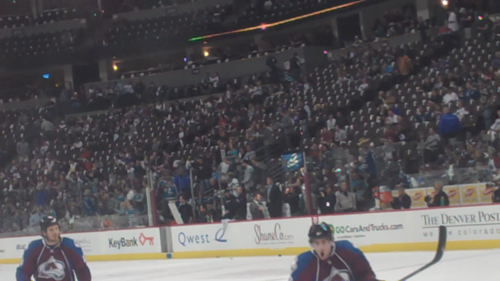 Yeah, I have no idea. (Neither does Wilson.)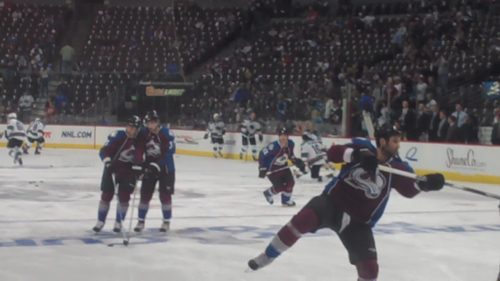 Quincey in an interesting position...